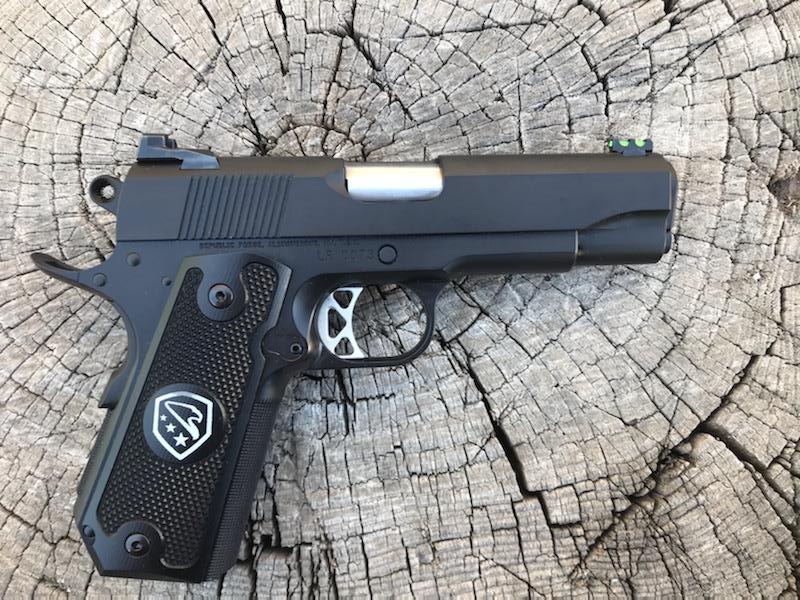 In his article "A Perfect 10: Top 10mm Pistol Options", Brian McCombie of Gun Digest names Republic Forge's 10mm 1911s as a top selection.
Check out the article by clicking here
The author reviewed one of our 10MM Long Slides with a MSRP
of $5000. Our base model Long Slide 10MM starts $3855, and our government and
commander models start at $3255.*
Our base models are built to the same specifications as
models with more intricate finishes and grips.
Pricing current as of December 15, 2020, and is subject to change.